SANDRA ROBERTS ART GALLERY
You are welcome to visit my gallery in Richmond upon request.
Please call 819 349-4095 to arrange an appointment.
Looking forward to meeting you !
canadian sugar bush collection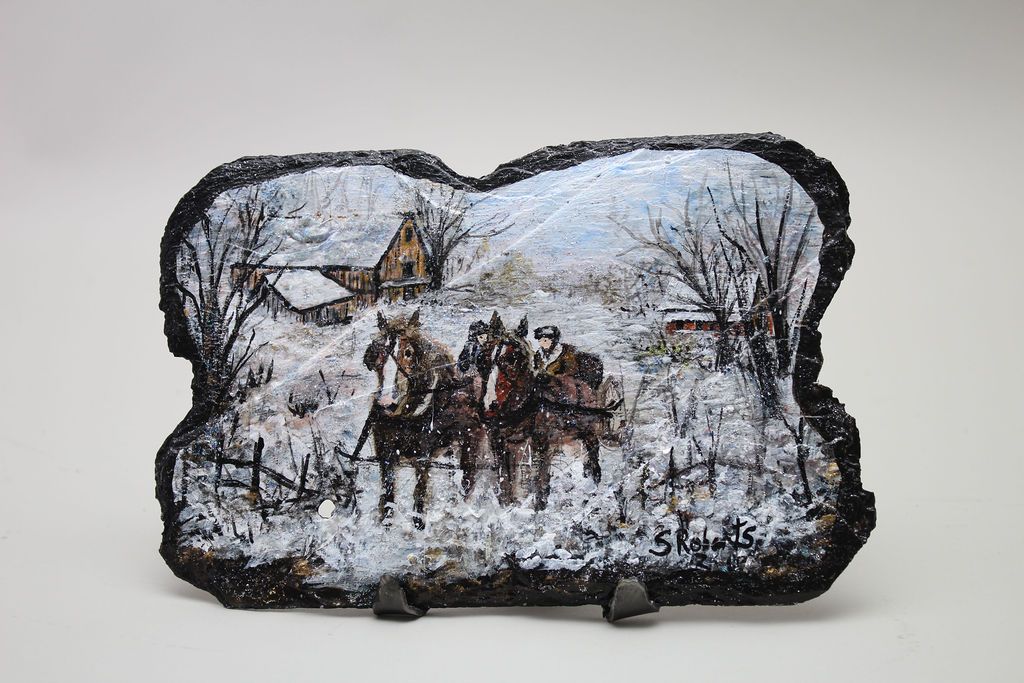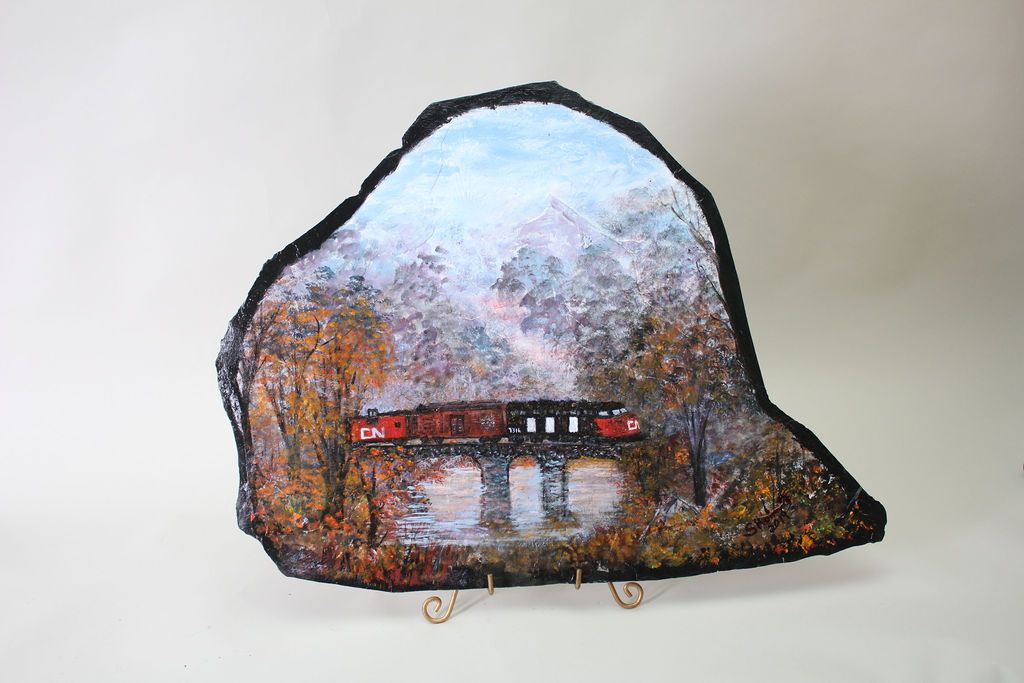 the ulverton woollen mill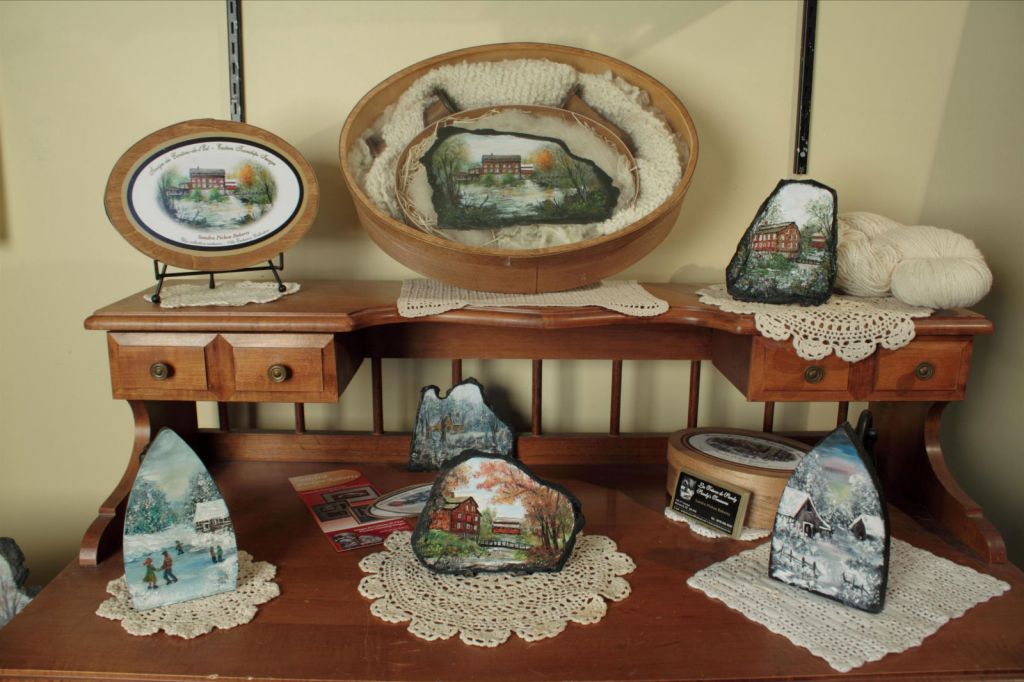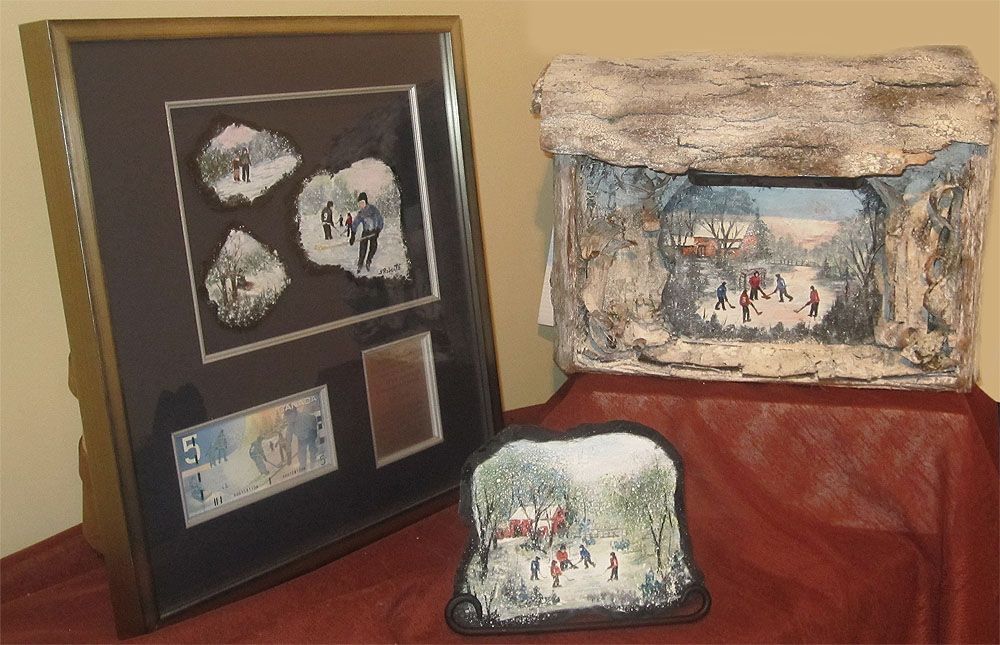 historical projects collection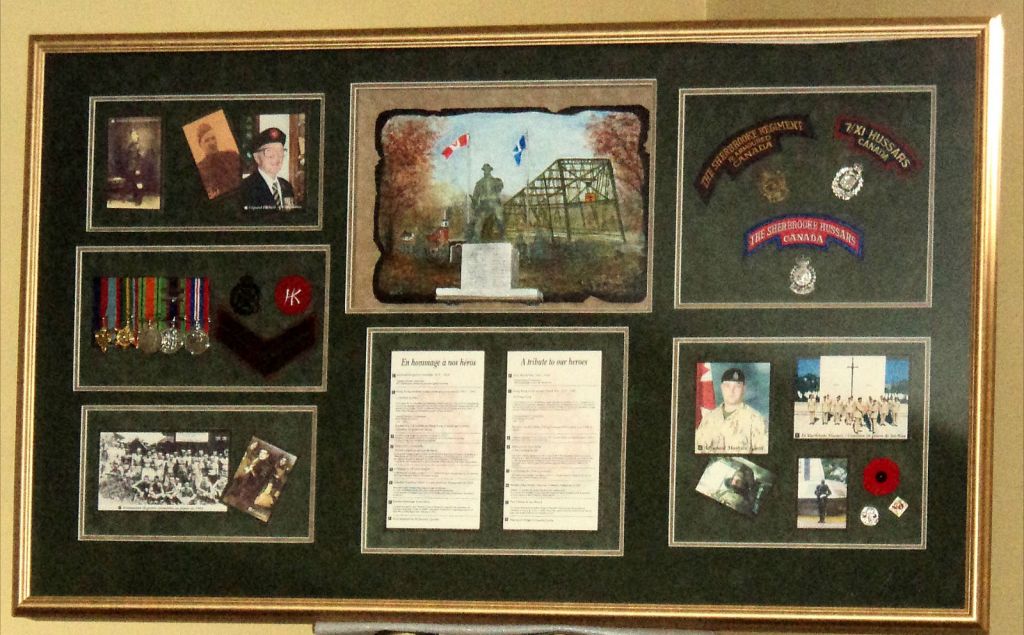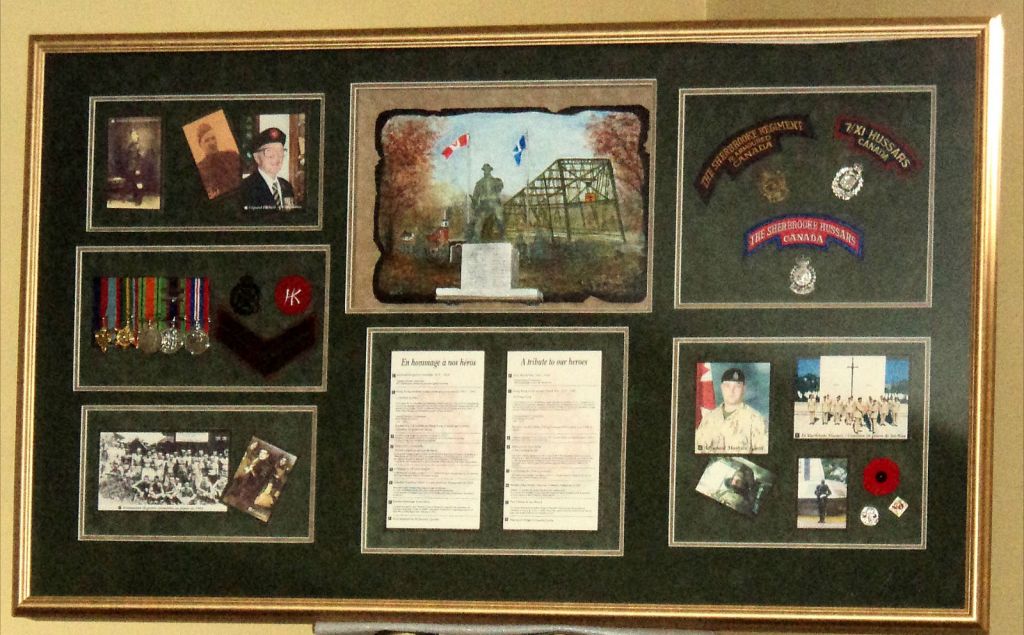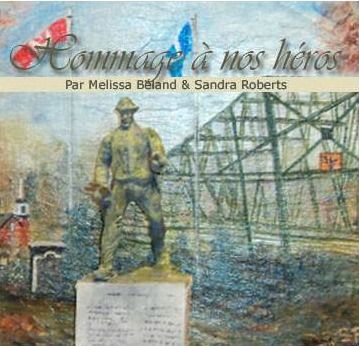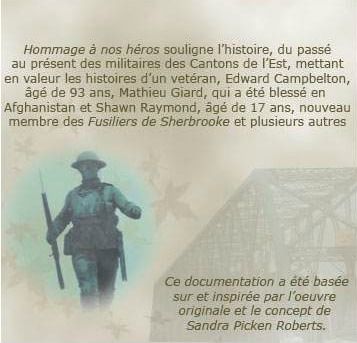 First World War 1914 – 1918
William Edward Campbelton
48th Highlanders, in the First World War
Hong Kong in the second World War
1939 – 1945
At Hong Kong
Lance Corporal E. A. Campbelton, whose parents, Mr. and Mrs. W. E. Campbelton, of Asbestos, have received a telegram stating that he is officially known to be a prisoner of war at Hong Kong. He is a member of the Royal Rifles of Canada and also has a younger brother, Donald, serving as a Wireless Air Gunner with the R.C.A.F
Corporal Edward A. Campbelton
Royal Rifles of Canada
He survived the battle of Hong Kong and four years
As a prisoner of war in Japan.
1941 - 1945
He survived the battle of Hong Kong and four years as a PoW in Japan
Canadian prisoners of war in Japan in 1943. Starved, beaten and denied adequate medical attention, one in four died in captivity.
SERGEANT GANDER
A hero among heroes
The canine mascot, Sergeant Gander of the Royal Rifles Regiment of Canada, died in Hong Kong in 1941 following a heroic act. In his mouth, he picked up a grenade thrown by the Japanese and ran to distance himself from the men. He was disintegrated by the explosion. As a result, he received posthumously the Dicken medal in 2000 for his sacrifice.
Celebrating the 50th anniversary
The Sherbrooke Hussars, successors of the 7/11 Hussars, head for Hong Kong with 22 Hong Kong veterans to honor the fallen.
Adjudant Mathieu Giard was wounded in Afghanistan in 2007
Despite his wounds, his passion for the army remains intact.
He received the Canadian Forces Sacrifice Medal for those wounded under honourable circumstances as a direct result of hostile action.
Pay Tribute to our Heroes
The photo of Melbourne Soldier Corporal Michael Viens during a rememberance ceremony in Kapyong, Korea, in 2008. This photo seems to be the inspiration for the 25 cent coin, to pay tribute to our veterans in 2010.
Mackenzie Bridge, Richmond, Quebec

Artist using slate as a support for his works. Each hand-painted work shows nature scenes from the beautiful region of the Eastern Townships. She is also absorbed in historical works reflecting the honor of the Canadian army.